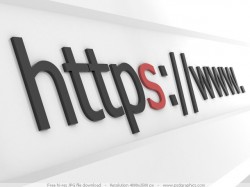 On December 10, 2012 Google updated their Chrome browser and also began sending toolbar/omnibox searches through their SSL/secure search at https://www.google.com. This appears to have been a slow roll out as some colleagues saw this happening first. And even though I was using the same version of Chrome as them, I wasn't getting sent to secure search.
Well, I was finally able to confirm it today and I'd expect more people to start seeing this happen. Whether you're logged in or not, if you do a search in the "omnibox" or URL bar, then Google will take you to https://www.google.com/ and perform your search there. This will happen in both the standard mode and incognito mode.
Keep in mind that Google was already doing this if you were logged in to a Google account (such as Gmail), but were not doing this for non logged-in users.
Prepare for even less keyword data to be passed as Chrome usage goes up. And for certain niches where Chrome usage is especially high, such as tech and SEO, this will likely be even higher. As of now I'm not seeing this happen for Chrome on iPad, but I'd expect Google to roll this out for mobile as well.
Update 12/18/2012 – It appears Google is testing this as my Chrome browser has reverted back to using the non-secure version when searching from the omnibox. They may also be testing sending people that type in google.com to the https version instead. I haven't been able to confirm this happening on my computer, but others have told me this was happening for them.